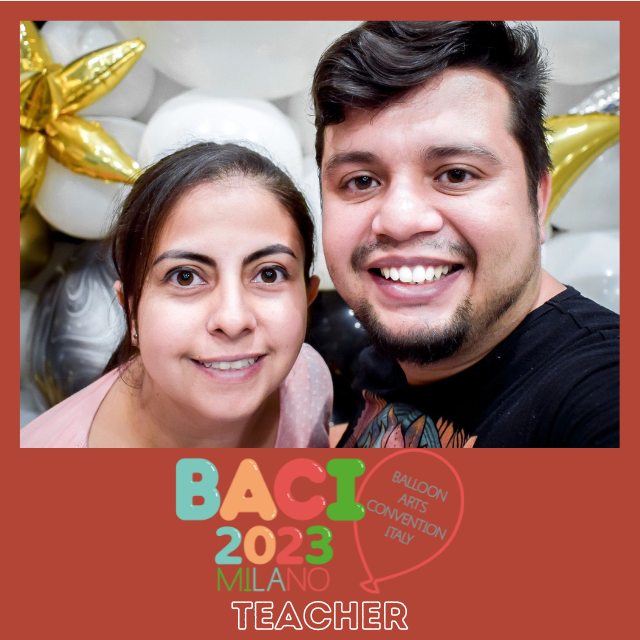 Nelly Mildred, CBA and
Aleks Hernandez, CBA
Class CUTE DOLLS
Lecture - INTERMEDIATE/AVANCED level
Learn how to make a giant head doll with 3ft balloons, everybody loves the cuteness and creative way to make giant head dolls with Waikikí style.
Class FLOATING AND SITTING BUDDIES
Hands on - INTERMEDIATE Level
Learn how to make custom characters with giant 3ft balloons filled with helium, we teach all the techniques to get floating friends made with balloons.
Class COLOURED WALLS
Hands On - INTERMEDIATE Level
Create rich textures with colours all made with balloons, we teach how to make a big balloon wall and small ones made with 5" balloons and make characters, figures and more with clean style and perfect shape.