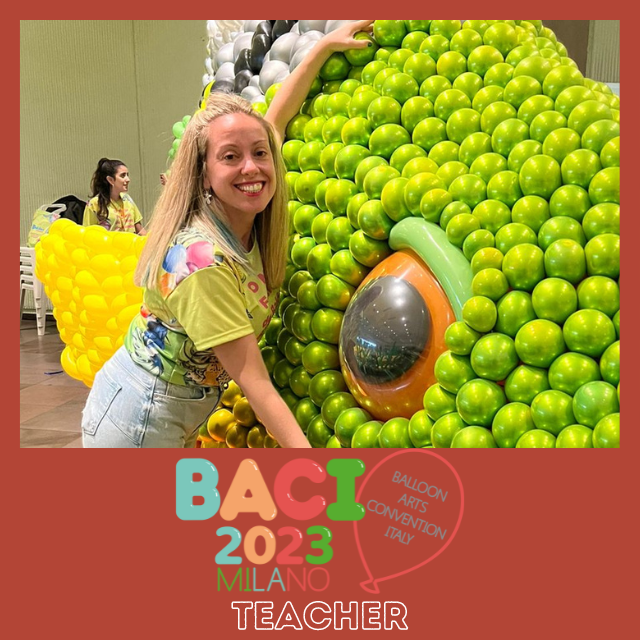 Class BABY AND GIANT ANIMALS
Hands On - INTERMEDIATE/AVANCED level
Do you want to learn how to make animal figures? This is your class! We will make different animals inspired by various themes, so you can adapt them to any decoration. You'll be able to use them for either children's birthday parties, christenings or baby showers. You will learn different motifs, but then make 100 more using the same techniques and your imagination!
Class CHARACTERS FOR EVERY OCCASION
Lecture - INTERMEDIATE/AVANCED level
Would you like to make characters, large or small, to boost your set-up but you don't dare because you don't know how to make them? You can't miss this class. We will create beautiful pairs of characters, you can use at weddings, anniversaries, themed parties and anything else you can think of. A character will add infinite value to your decorations and create a WOOOOW effect on your customers!