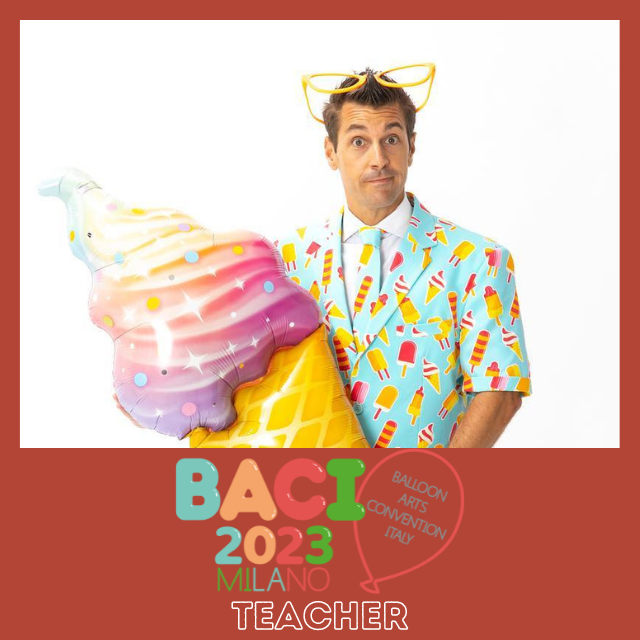 Class TWISTING DICTIONARY: THE IMPORTANCE OF BEING TWISTER.
Hands On - Level FOR ALL
Simple and comprehensive dictionary of the professional deco-twister. Alberto Nava, one of the world's most experienced teachers of twisting techniques will show you every original twisting and distortion technique using round and modelling balloons. Learning the techniques by the right name is essential for every balloon artist!
Class ESSENTIAL STRUCTURES AND TOOLS
Lecture - Level FOR ALL
How do you prepare for a set-up? Do you take all the necessary tools with you? Do you realistically assess contingencies and probabilities? Working with balloons is not as easy as it sounds, but with the right tips you can start to organise your day in the right way, zeroing in on wasted time! Follow Alberto Nava in his most practical class, like a real MacGyver!
Class HOW TO DESIGN A VENUE SET UP
Lecture - INTERMEDIATE Level
This is the perfect class if you want to learn how to create the best focal point for a photoshoot, sweet table and cake sets! With his experience in creating party sets of all kinds, Alberto Nava will help you understand how to design from A to Z in a small or spacious indoor or outdoor space!